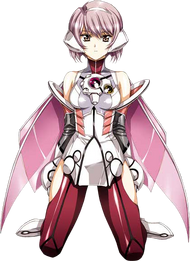 D-MD (D-MD型, D-MD?) is a PSP-exclusive character from Growlanser IV: Wayfarer of Time.
Background
Edit
She is devoted intently to tools and instruments. Stressing her special feature, she doesn't take very good care of herself. In addition, she believes that familiars should be used as tools by humans.
She is one of the many familiars available for the player to create.